Unlock opportunities within your properties and estate to improve campus experience
A meaningful university experience is more than a degree. The everyday moments students have create a long-term relationship with their institution. The role of the campus is still integral, but changing. How do you prepare for the future campus?
Campus Intuition is a design–research consultancy that takes the guesswork out of campus planning by identifying targeted spending opportunities to improve the everyday staff and student experience. We gather in-the-moment data, giving you insight into how people use and perceive the campus.
OUR PROCESS TURNS CAMPUS FEEDBACK INTO BUDGET AND STRATEGIC DECISION-MAKING TOOLS
CAMPUS EXPERIENCE CHECK
We use a variety of tools including our Campus Experience Index (CEI) to evaluate people's experience across campus and facilities
GAP ANALYSIS AND BENCHMARK
We analyse thousands of comments and images to give you a view of how your campus performs now, with global context from our database
CAMPUS UPLIFT STRATEGY
Using these new insights from your students or staff, we work with you to identify cost-effective projects to improve experience
CHECK-IN AND MONITOR
We benchmark and monitor experience changes so clients can respond proactively and continually be in touch with student needs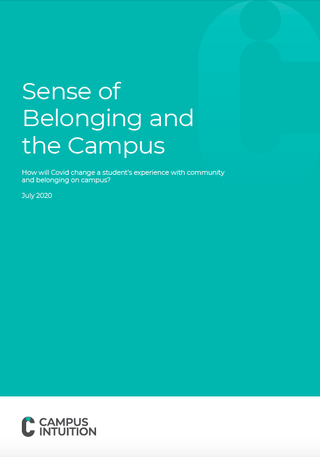 Latest report - How will Covid-19 change belonging and community on campus?
How long it will be, if ever, until higher education returns to some semblance of normality is unclear. What is important though, is that universities continue to deliver not just education, but the social and bonding experience that comes with higher education. In this report we look at the challenges of creating a sense of belonging pre-Covid, and what factors should be the focus going forward to assist in the recovery effort and build a resilient student experience.
Download
OUR CLIENTS
We have offices in Australia and the UK, and work with universities around the world.